We've revolutionized label design with our distinctive designs and top-tier materials. Now, we're thrilled to introduce our custom stamp collection. Tailored for busy parents, these stamps go beyond mere tools—they make identification quick and easy. Use them for labeling your child's clothing or school books. Teachers will also find them invaluable for correcting homework or requesting parents' signatures. Our stamps ensure clear imprints, enduring quality, and a touch of sophistication. Explore our range to find the stamp that suits your needs. Just like our labels, each stamp is crafted with precision, innovation, and a commitment to excellence
We've revolutionized label design with our distinctive designs and top-tier materials. Now, we're thrilled to introduce our custom stamp collection. Tailored for busy parents, these stamps go beyond mere tools—they make identification quick and easy. Use them for labeling your child's clothing or school books. Teachers will also find them invaluable for correcting homework or requesting parents' signatures. Our stamps ensure clear imprints, enduring quality, and a touch of sophistication. Explore our range to find the stamp that suits your needs. Just like our labels, each stamp is crafted with precision, innovation, and a commitment to excellence

We accept orders of $20 or more. That means more individual labels and less lost stuff!
The
promise

Washing Machine Safe
Affixed on the care label, our self-adhesive labels are washer- and dryer-resistant

Diswasher- and microwave-safe
Resistant to the extreme heat of the dishwasher, our labels are ideal for plastic dishes and lunchbox containers.

Free shipping
We offer free shipping in Canada and around the world!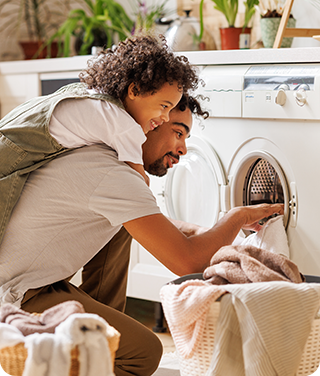 100% guaranteed
No questions asked; if you are not satisfied, simply return them for an exchange or a refund.

Solvent-free eco-friendly inks
Only using solvent-free, latex-based inks that are the greenest in the industry.