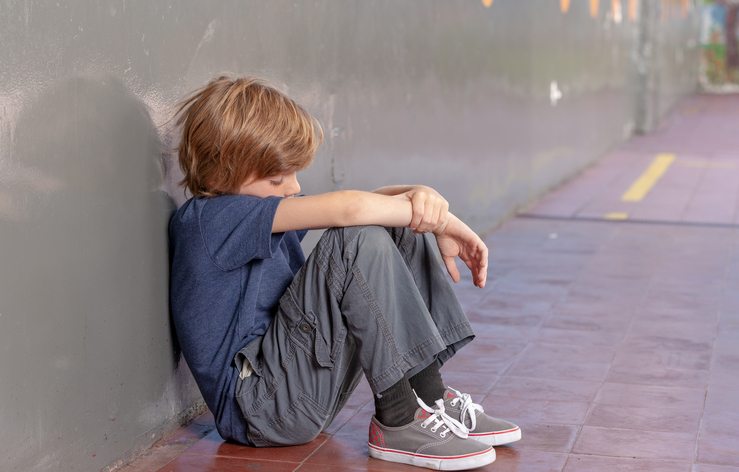 What if my child is bullied at school?
Here are a few tips to follow if your child is facing bullying at school.
Bullying is a social phenomenon that may begin very early in young people. Indeed, at the primary school level, various forms of this behaviour can play a role in undermining your child's morale and destroying his or her sense of self-esteem. However, the child may not tell you about being a victim of bullying. Here are a few tips to follow if your child is facing bullying at school.
Explain what bullying is and encourage your child to discuss it
When your child is starting elementary school, it is crucial to explain the concepts of intimidation and the many forms of violence – verbal, physical, and psychological. This will make the child aware of the dangers that different forms of violence pose to a person. Your child will then be more likely to acknowledge being a victim and share it with you if he or she knows what psychological intimidation is and feels guided by a trusted adult.
Encourage confidence in you
In order to find out if your child is being bullied, ask them directly, encouraging them to confide in you if they believe they are being subjected to this form of violence at school. Demonstrate that it is beneficial to talk about it and provide reassurance in regards to any fears the child may have about the perpetrators. Many children refuse to talk to their parents or the school principal because they are afraid of reprisal from the tormentors.
Encourage the victim to denounce the bullies
If your child is being bullied, the best way you can help is to get them to report their attackers. The child may be afraid and reluctant to do so, especially if there were threats of attack if he or she were to report them. That is why it may be preferable for you to accompany the kid to the school's principal. It is important not to remain passive – the violent behaviour of the intimidators must be reported as soon as the fact of the bullying comes to light.
After that, it will be up to the school authorities to take appropriate measures to confront the phenomenon (a warning, suspension of the students involved, etc.). If the situation remains and you find that the disciplinary action taken by the school management is inadequate, take the big step and change your child's school. Do not leave the child to suffer alone from this sneaky form of violence that can have dire consequences.
Suggested reading on school bullying for children age 9 and above: Magic Crayon by Alexandra Roy published by Éditions JCL: http://www.jcl.qc.ca/detail_livre/crayon-magique/